You can now add pricing rules for your accounts in Towbook, saving time and eliminating the chance for forgotten charges.
This new feature makes it simple to automatically include invoice items on calls created for specific accounts and reason codes. Pricing rules can also be set up to automatically add charges after a period of time has passed – for example you can automatically add an Admin Charge to impounds that have been in storage for more than 2 days.
Pricing Rules are easy to set up, simply go to the Account Section in Towbook, click to modify the account you want to set up a pricing rule for and then click Rules. The box below will appear and you can set up the rule in just a few seconds (see below). Keep in mind that you can set up as many pricing rules as you need for an account.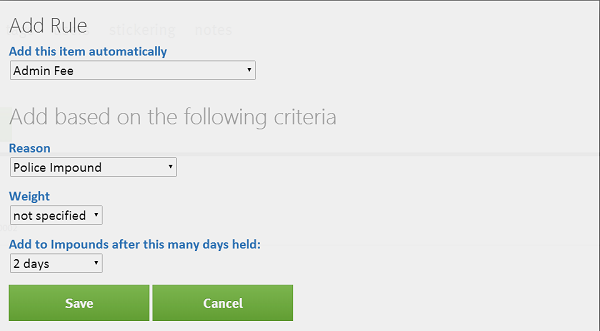 Pricing Rules are available to all Premium Package Towbook accounts.
To learn more about Towbook, visit us at www.towbook.com